Dairy Queen Brings Hope on Miracle Treat Day October 28, 2021!
Dairy Queen is serving hope to kids and their families at El Paso Children's Hospital, a member hospital of Children's Miracle Network Hospitals, by helping them ensure the children in our community can lead healthy, fulfilling lives. But they can't do it alone.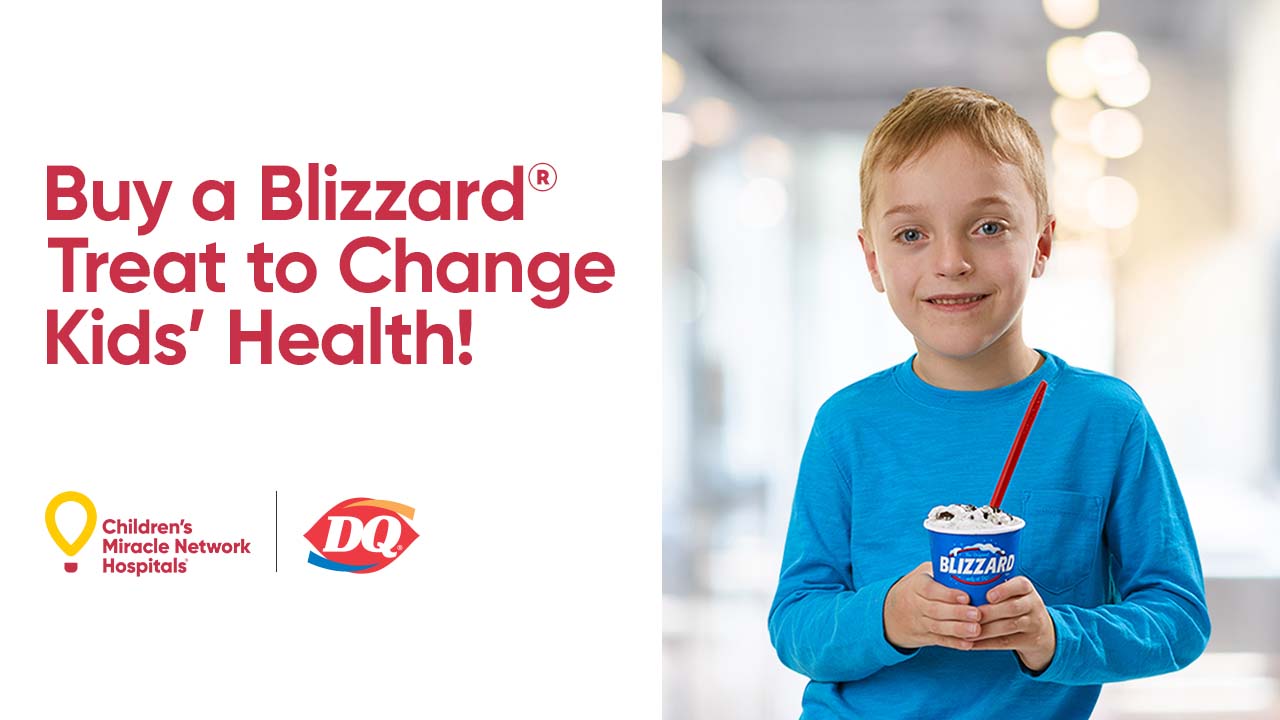 On Thursday, October 28, participating DQ locations are giving back to positively change the health of children in our community. $1 or more from every BLIZZARD Treat sold at participating DQ locations will benefit Children's Miracle Network Hospitals. Through these donations, El Paso Children's Hospital  can provide treatments and healing patients desperately need today, so that they can fulfill their potential for tomorrow.
Patients like Weston Brown have directly benefited from donations.  Thanks to your donation, this will continue to create a ripple effect to change kids' health in our community for years to come.
Dairy Queen has been a proud partner of Children's Miracle Network Hospitals since 1984 and has raised more than $45,000 locally for El Paso Children's Hospital. Their support has brought joy and healing to kids treated in the hospital in numerous ways — these donations have helped fund the child life program. This allows patients to have a comforting guide through their experience at the hospital and explain procedures in a way that brings kids and their family understanding and comfort.
Children's hospitals are at the frontlines when it comes to protecting the health of future generations and DQ wants to help them foster the business owners, creators and leaders of tomorrow.
Thanks to you and DQ in  El Paso TX for helping change kids' health and change the future at El Paso Children's Hospital.